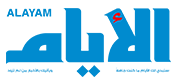 MSCEB participates in the exhibition "Cityscape"
Mohammed Salahuddin Engineering Consulting participated in the Cityscape exhibition held at the Bahrain International Center for Exhibitions and Conferences in Sakhir, 14-18 November 2023.
During the participation, MSCEB presented a range of architectural and engineering projects and works it has undertaken over the past 50 years and new projects it is currently undertaking in the Kingdom of Bahrain and GCC countries The Chief Executive Officer, Architect Thamer Salahuddin, expressed his pride in this participation and thanked all the organizers and employees for the success of this distinctive engineering real estate exhibition. Salahuddin stated the need to participate in these types of exhibitions that market projects designed by the Foundation in the Kingdom of Bahrain as an attractive environment for architectural investment.
The organization's pavilion in the exhibition has been very well received by visitors and representatives of many relevant companies; To learn about the quality and modernity of the organization's multiple services.